Team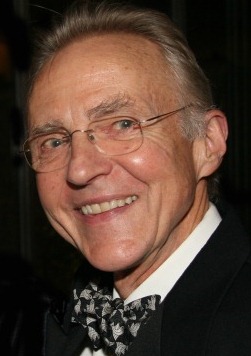 Prof. John Mills
Investment Committee Member
Professor Mills is an internationally-respected Australian biomedical businessman and physician-scientist. His past business appointments include non-executive directorships of AMRAD Corporation (AML:ASX; also a member of the Audit Committee and for a period of time, as Chairman and then Deputy Chairman), Narhex Life Sciences (NLS:ASX), Phosphagenics Limited (POH:ASX; also a member of the Audit Committee), TissuPath Pty Ltd (also Managing Director), Biocomm International Limited, the Victorian Medical Consortium and Cavidi AB (A Swedish Company of which he was Executive Chairman for 6 years). He also served as Managing Director of ASX-listed Narhex Life Sciences Limited for nearly 3 years. He was appointed as a founding non-executive director of GBS Venture Partners in 1996 and continues as an Investment Committee Member.
Mills was born in New York City, received a BA (Hons) from the University of Chicago and an MD (Hons) from Harvard Medical School.

After a medical internship at Boston City Hospital he spent 3 years doing research at the US National Institutes of Health, leaving in 1970 to take up a position at the University of California, San Francisco (UCSF), where he rose to become Professor of Medicine, Microbiology and Clinical Pharmacy and Chief of the Infectious Diseases Division.

In 1991 he was recruited to Australia to take up the position of (Managing) Director of the Macfarlane Burnet Institute for Medical Research, a position he held until 2002.

Since then he has continued to pursue clinical practice, medical research and a range of business interests.

Professor Mills currently holds professorial appointments at Monash University, RMIT and UCSF and is a consulting physician at the Alfred and Austin Hospitals. He has authored more than 200 research publications and has served as a consultant to the pharmaceutical and medical device industry, governments, the World Health Organization and the United Nations.