Team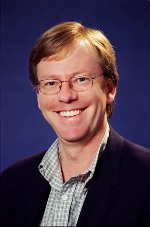 Andrew Baker Ph.D.
Partner
1961-2012
A research scientist and biotechnology investor, Andrew Baker was a leader in the Australian venture community. He was a cherished friend and colleague who will be greatly missed by us all.
Born in Sydney in 1961, Andrew attended the Wahroonga Bush School and Knox Grammar School before earning a Bachelor of Science degree and the University Prize for Physiology at the University of Sydney. In 1983 he embarked on a Ph.D. on the molecular genetics of steroid hormone receptors at the Australian National University, Canberra. Continuing his studies with his mentor, Professor John Shine, Andrew moved to California where he completed his research dissertation at Scios Inc.
Andrew had an incredible breadth of knowledge across many fields of science. After a successful scientific research career, Andrew turned to the biotech industry where he forged a career in Silicon Valley, continuing work at Scios and then Genentech. He pursued his work at the interface of scientific research and product development at Bayer where he focused on newly emerging gene delivery and gene therapy technologies.
Andrew moved back to Australia to work with Johnson & Johnson under the leadership of Denis Wade. This combination of extensive research and corporate experience gave Andrew the perfect background for venture capital, where he combined a passion for improving patient outcomes with deep scientific insight and sound business judgement.
In 2002 Andrew joined GBS Venture Partners as the backbone of GBS's efforts in creating a pre-seed fund along with his colleague and great friend from Johnson & Johnson, Leigh Farrell. They formed a formidable team, allowing GBS to raise the Genesis Fund in late 2002. Andrew then set about building a world class portfolio of companies, whereby he worked with Australian scientists, entrepreneurs and university technology offices, crafting sustainable biotech companies from scratch. Andrew successfully identified great medical technologies and helped deliver their products to patients. Amongst many other tasks, he completed licence agreements, oversaw R& D plans, raised capital, hired management teams and recruited boards. His legacy includes essential roles in bringing multiple new medical therapies to human clinical trials and developing products which have the potential to treat major global diseases such as cancer, neuropathic pain, acute pain, dermatology, diabetes, and depression. The companies include Spinifex, Hatchtech, Xenome, Pathway and Verva.
Andrew had his own distinctive style and the unique ability to turn people around to his way of thinking without causing disharmony. Along the way, he also gave enormous amounts of advice to researchers and entrepreneurs on how to go about commercialising their technologies, even though the Genesis Fund may not have invested with them. That is simply the way Andrew was. At his funeral service Andrew was noted as best friend to many, a person nobody could say a bad word against. Remarkably both were true.
At the news of Andrew's death condolences came from all corners of his life. The following note came from a biotech veteran, a scientist who has invented multiple registered medicines and a founder of company in which Andrew led the GBS investment: "I want to express my sadness in the passing of Andrew. He certainly was an intellectual force, but also was such a humble, but effective leader. He was a strong contributor to our progress and will be greatly missed."
Outside of his working hours, Andrew had a truly rich life. A devoted husband and father, he was a committed member of his local church. Andrew loved films, good music and attending concerts -everything from opera to contemporary music. In his early years in California, Andrew and his wife Nancy would volunteer as ushers for the San Francisco Opera so they could attend the entire season's program. In later years the whole family shared in enjoying films and concerts together. Andrew was also a talented sportsman, especially as a golfer and tennis player. There were, however, limits to his aptitude: Leigh Farrell noted "as a fisherman, Andrew was a good golfer".
Andrew dealt with his illness with incredible bravery and good grace. He was the first to point out the irony of his battle with cancer and pain having led multiple investments in companies focused on treating each of these major unmet medical needs. True to form, having noted the reality of the situation, Andrew set about diligently investigating the precise cause of his disease and orchestrating his care to best address it. The lack of effective treatment did not diminish his passion to develop new medical therapies, it merely increased his resolve to see things through. He was still working at GBS and with the companies of which he was a director just a week before he died. He was an understated man, with a wicked sense of humour, which we all enjoyed immensely. Our deepest sympathies are with his wife Nancy, children Sam and Clare, family and many friends.
Andrew Baker died on the 18 Th March 2012 after a long battle with neurosarcoma, a rare form of cancer. To continue Andrew's work in scientific research, drug development and patient care donations dedicated to Andrew Baker can be made to the Australian Sarcoma Study Group:
http://www.australiansarcomagroup.org/support-sarcoma-research.html